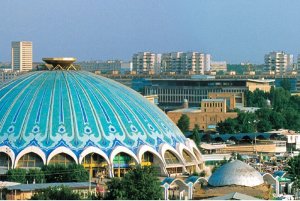 Asian Championships in draughts-64, Turkish draughts and draughts-100 will be held in Tashkent (Uzbekistan) from June 19 to July 2, 2019. The Asian Draughts-64 Championship is held from 19 to 25 June under the auspices of the International Draughts Federation IDF and is qualifying for the World Draughts-64 Championship 2019 among men and women, which will be held in Sveti Vlas (Bulgaria) from September 1 to 10. Competitions in draughts-64 will be held in the age categories: veterans 60 years and older; men and women; juniors and youths (boys and girls) up to 20, 17, 14, 11, 9 years. Competitions will be held in three programs.
Classic and Blitz programs will be held on the international/ Russian version of draughts-64, the Rapid program will be held on the Brazilian version of draughts-64.
More than 170 athletes from Kazakhstan, China, Mongolia, Turkmenistan, Uzbekistan and Russia will take part in all categories of the Asian Draughts-64 Championship.
Winners and prize-winners of the competition will receive automatic IDF titles in accordance with the Regulations for the assignment of international titles IDF.
Detailed information about Asian Championships – regulations, schedule, list of participants, as well as operational information about the competitions see on the website of the Asian Draughts Confederation.
Website of the Asian Draughts Confederation