The 1st Russian draughts championship  ever to be conducted in Uganda have taken place at the YMCA Kampala premises on Saturday 18th May 2013. The winner of the competition received the right to represent Uganda at the World Championship in St. Petersburg. Russia.
The highly billed competitions were poorly attended with majority of the draughts players preferring to be only spectators. Only six (6) highly talented and battle hardened draughts players got the courage to take part in the championship. The results of the championship are indicated in the table below.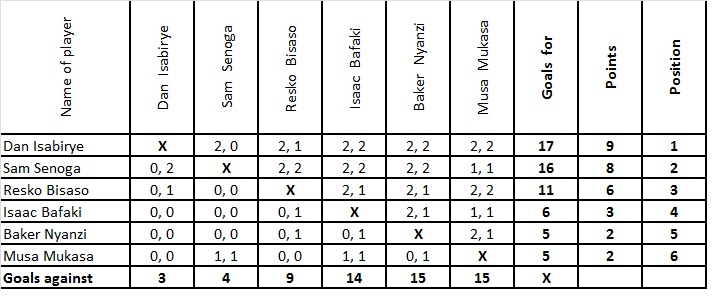 The championship was very exciting and the winner was determined by the last game of the tournament. Dan Isabirye (see photo below) became the winner and will be flying to Russia in August to represent Uganda in the World championship. The excited Isabirye promised to train very had so that he gets a credible result in Russia.