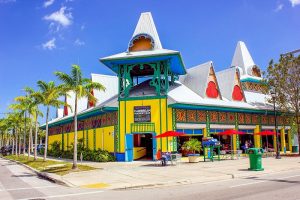 International Draughts Federation (IDF) together with Club "The 54th Street/Esquire Barber shop Checker Players" in accordance with the calendar of the IDF competitions 2020 holds in Miami (USA) International Draughts Competition "Miami-open 2020". This first ever draughts-64 tournament in America will be held at the premises of the Little Haiti Cultural Center, 212 NE 59th Terrace Miami, Fl 33137 (USA) from April 2 to 7, 2020.
As part of the competition, 2 tournaments will be held:
April 4 from 10.00 – Pool checkers
April 5 from 10.00 – international / Russian version of draughts-64
Applications for participation must be submitted to the IDF office no later than March 1, 2020 on e-mail: [email protected]
Registration of participants is held on the tournament website.
For all questions on participation in competitions you need contact the tournament coordinator Conrad Thomas (786 367 9204) or via e-mail [email protected] with a copy to the IDF office on e-mail: [email protected]