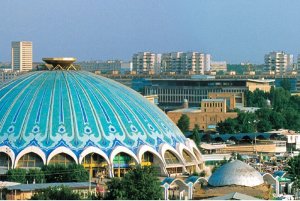 On November 28-30, The Uzbekistan Youth Team Championship was held in Tashkent. The team consists of 10 players, 1 player in each age group (boys, girls up to 20, 17, 14, 11 and 9 years old).
Competitions were held in two programs: Rapid and Blitz.
See the results.
Rapid
1st place – Bukhara region
The composition of the team – champion of Uzbekistan:
OLIMOV FIRDAVS, TOSHPULATOVA FERUZA, KHAKIMOV SARDOR, FAYZULLAYEVA SHAKHZODA, SALIMOV ALIRIZO, BOTIROVA AZIZA, OLIMOV FITRAT, KAKHKHAROVA SAMIRA, AZIZOV SHEYKHALI, KAYUMOVA RUKHSHONA.
Coach BOZOROVA NIGINA
2nd place – Syrdarya region – 1
Coach ORTIKOVA DILAFRUZ
3rd place – Syrdarya region – 2
Coach ERJIGITOVA NIGORA
Blitz
1st place – Bukhara region
2nd place – Syrdarya region – 1
3rd place – Tashkent
Coach GULYAMOV SANDJAR