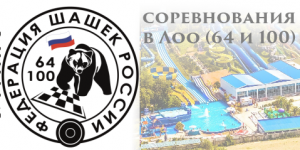 Several major draughts events traditionally are held in the period from May 28 to June 9  in the boarding house "Akvaloo" (Krasnodar Region, Sochi):
1. Russian Youth Championship in Russian draughts among school teams «Miracle draughts». Final.
Two teams from each region of the Russian Federation may participate in competitions. The team consists of five people: three boys and one girl under the age of 14 years (2003 year born and younger) from one secondary school and one representative of the team. 32 teams from 25 regions of Russia participated.
The competitions have a long history and are held since 1966. More information HERE  and  HERE
2. All-Russian competitions in Russian draughts among boys and girls.
Competitions are held separately among boys and girls in age groups: up to 9, 11, 14 and 17 years.
3. Russian Youth Championship in draughts 100 among boys and girls in the age groups up to 9, 11 and 14 years.
President of the Draughts Federation of Russia Anatoly Nikitin welcomed the participants of the competitions. Information on the opening of the competition and the speech of the President of the Draughts Federation of Russia Anatoly Nikitin see the website of the Draughts Federation of Russia HERE
See current results on the website of the Draughts Federation of Russia HERE