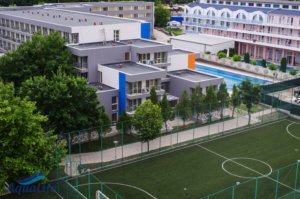 The main starts of 2021 in draughts-64 will be held in August in the Sports Complex "Aqualife", Kranevo, Bulgaria.
Regulations of all events and documents published.
August 20 – 31, 2021
World Youth Championship and World Championship among students    Invitation 
World Championship among veterans    Invitation
men born in 1961 year and older (60+), men born in 1971-1962 (50+), women born in 1971 year and older (50+).  The prize fund will be 1200 euros       
Seminar for arbiters with the issuance of certificates and a new Draughts Code    Invitation
August 21 – 27
World Cup – International competition "Bulgaria-2021"    Invitation
The prize fund will be 2100 euros
August 23
World Youth Team Championship. Boys and girls    Invitation
Reporting IDF General Assembly    Invitation
August 24 – 30
World Team Championship. Men, women    Invitation
All the above listed competitions will be held at different times so that participants have the opportunity to take part in various competitions.
Application form for accommodation      Application form  for visa support