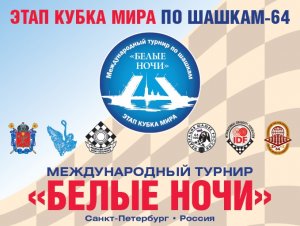 International Draughts Federation (IDF) in accordance with the Calendar of the competitions in 2017 holds from July 22, (arrival day) till July 30, 2017 (departure day) in St. Petersburg (Russia) 3rd Stage of World Cup 2017 in draughts-64 – International competition "White Nights-2017".
Competitions will be held in St. Petersburg State budget educational institution of additional education "SDYUSSHOR in Chess and Draughts" (Chigorin club) at: Bolshaya Konyushennaya str. 25, St. Petersburg (Russia).
Following competitions will be held:
3rd Stage of World Cup. Blitz
3rd Stage of World Cup. Classic program
Youth competitions for boys and girls born in 2001 year and younger (with the offset of the age groups 2001-2003, 2004-2006, 2007-2008, 2009 and younger). Team standing will be determined in the youth competitions.