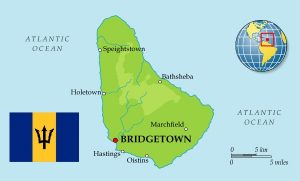 The Barbados Draughts Association and Barbados Checkers and Draughts Federation holds from 1 to 12 October 2018  in Barbados «Barbados World Class Checkers & Draughts Festival».
Within the framework of the festival will be held: The International Three Move Restriction World Qualifier (Men), The Three Move-Restriction World Championship for Women, The Three Move World Championship for Youth, Two International Draughts-100 Tournaments, Three International Draughts-64 Tournaments (Russian, Brazilian, pool checkers) and other events. Draughts-64 Tournaments start on October 7.
Detailed information published on the festival website www.checkersanddraughtsbarbados.com
We invite all fans of draughts to take part in this biggest draught event!