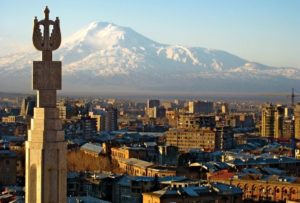 From March 18 to 27, the city of Yerevan hosted the city's youth championships in draughts-64 among boys and girls under 14.
Total 120 players participated in the final stages of the championships, the press service of the national federation reports. Prize-winners:
Boys: 1. Hayk Azoyan – 7 points; 2. Artak Sahradyan – 7 points; 3. Raphael Ordyan – 5.5 points.
Girls: 1. Victoria Isakhanyan – 6 points; 2. Karine Morayan – 5,5 points; 3. Ani Tatoyan – 5.5 points.
When the points were equal, additional games were played. More than 40 young players have fulfilled the norm of various sports categories.
The closing ceremony was attended by Yuri Mamikonyan, the head of the department for sport and youth affairs of the Yerevan City Administration and the adviser of the mayor, Gor Vardanyan.