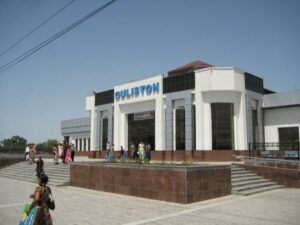 The Uzbekistan Youth Team Championship was held from 8 to 15 October in the city of Gulistan (Uzbekistan). Composition of teams: 5 boys and 5 girls, 1 player in each age category (boys, girls up to 20, 17, 14, 11 and 9 years old).
Competitions were held in two programs: Rapid and Blitz.
8 teams took part in the competition.
See the results.
Rapid
1st place – Syrdarya region-1
2nd place – Tashkent
3rd place – Syrdarya region-2
Blitz
1st place – Syrdarya region-1
2nd place – Tashkent
3rd place – Syrdarya region-3