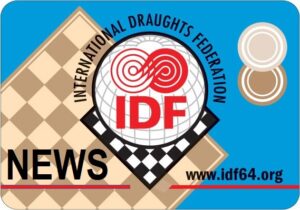 Attention! The IDF calendar has been updated.
Due to the situation in Ukraine and in order to ensure the safety of players, coaches and representatives, it was decided to postpone the competitions scheduled in Turkey in April 2022:
1). European Youth Draughts-64 Championship, scheduled from April 23 to May 1, is postponed to October-November 2022. Сompetitions will be held in Turkey.
2) World Cup, scheduled from 23 to 29 April, will be held in the capital of Uzbekistan, Tashkent, from 6 to 14 May 2022. Regulations will be published soon.
Updated calendar HERE