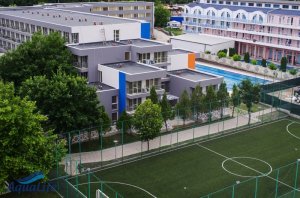 International Draughts Federation (IDF) in accordance with the calendar of the competitions in 2022 holds in Kranevo (Bulgaria) from August 22 till August 29, 2022 World Cup in draughts-64 – International competitions "Bulgaria-2022".
Three separate competitions will be held:
1) Blitz. Russian draughts
2) Blitz. Brazilian draughts
3) Rapid. Russian draughts
All competitions are held according to the Swiss system, by the system of micro-matches of two games with a draw of initial moves and positions according to the IDF official tables, obligatory in both games of micro-match.
In each competition winners among men, women and juniors (boys and girls) up to 20 years (born in 2003 and younger) are determined.
Participants of the World Cup get points in the overall standing of the World Cup in accordance with the Regulations of the World Cup 2022 in draughts-64. The points for the places in each competition are summed up.
The prize fund of World Cup is not less than 2,100 euros.
Additional awards will be announced by organizers at the opening ceremony.
Regulations and information published.
Invitation  |  Accommodation information     
Application forms    Invitation for visa  |   Accommodation