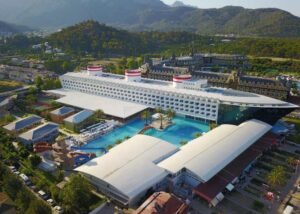 International Draughts Federation (IDF) in accordance with the Calendar of the competitions in 2021 held personal-team European Youth Draughts-64 Championship and World Cup in Kemer, Turkey.
Competitions were held  from April 23 (arrival day) to May 1, 2021 (departure day) at the TRANSATLANTIK HOTEL & SPA 5*.
April 30 Classic program of the European Youth Championship completed. See full results of all competitions.